My review of the Porsche 987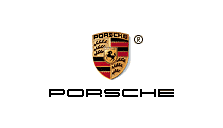 "So, how's the car?"
I get asked this frequently. Often, it's with a snigger as my colleagues are expecting me to get stuck in the snow one of these days.
The Porsche 987 Boxster is a magnificent car. Though I drive only the base model, and not the S, I couldn't be more pleased.
It is a 2.7 liter, flat-6, mid-engined car with a manual transmission. I haven't verified this myself, but the 0-100 kmh time is supposed to be just over 6 seconds, with 228 bhp.
It's a great feeling, having reserve power under the slightest tap of your right foot. And one my nicest surprises- the mileage isn't that bad either. 20 mpg city and 29 mpg highway; better than Kristin's CRV.
Many people living in this part of the country drive something more practical during the winter months, keeping the Porsche in the garage away from the gravel and salt and snow. I'v read that some, however, do drive their cars all year round, and because I can't afford a 2nd car now, I'm left with that. With a set of 18" Blizzak LM25 tires and a 25 lb bag of rice (yes, I know people usually use sand, but I AM Asian, after all!) in the trunk for traction I have to say it's been pretty roadworthy. Only 2 days have I been fearful of taking my car out so far, and those have been horrific freezing rain conditions; that aside the car has done pretty well with the occasional oversteering on the snow. I know the winter is still young, but I'm much less reserved now about winter driving using the Boxster. So if you're considering a Porsche and are worried about using it on the snow, I'd say go right ahead.

The options I really like: the bi-xenon lights, the Bose surround sound system (they say the base audio sucks- can't verify that myself) which is pretty necessary with the top down at 100 kmh. Even with the top up, because of the midengined design you DO still get significant engine sound. And it's really really handy having the optional hardtop- it does dull the cabin noise significantly, and is a blessing to have during the winter. The plexiglass wind deflector (Porsche Windstop), well, that's a given; you definitely need that if you're planning to do a lot of top-down driving.
Though Boxster owners get a lot of grief about how the Boxster is the 'cheapest Porsche' or the 'poor man's 911', really, it is a well-built car with plenty of power, looks great and handles extremely well. And that it drops its softtop in 12 seconds; offering a breathtaking driving experience with the wind blowing in your hair on a sunny day. I miss the summer days when I would be itching to be done with work just so I could drive the car home. Sigh- only 5 more months...
The things I miss- the convenience of an automatic transmission; I feel this most when I'm oncall and get paged and need to return calls while driving. I also miss having easy access to music. In this regard, it's too bad Porsche had been skimping on convenience features like MP3/Ipod integration, bluetooth connectivity and steering wheel audio controls, things I believe will be offered as options for the 2009 Boxster. Maybe I should have gotten the 6-CD changer or the PCM (Porsche Communication Management) though for my model didn't have bluetooth yet. And a minor issue, but I do miss the many cupholders that I had on my old Accord, though the hidden pop-out dual cupholder in the Boxster works pretty well.
Overall, it was a tough choice between the Mercedez-Benz SLK 300 and the Porsche Boxster, I think I'm pretty happy with my decision. It offers unparalled roadhandling, predictable driving, and even without the added horsepower of the Boxster S, has more than enough vroom for most drivers.