My Birthday Present
Be forewarned: This is a TMI posting (Too Much Information).
I turned 32 a few days ago.
So now that I'm a big-time consultant (I'm being sarcastic, obviously), what did I buy myself, you may wonder?
Perhaps that Mercedes-Benz SLK 300 I have been lusting after for 3 years? Or, as some of you has suggested, a Porsche Boxster S?
Or, perhaps befitting my new title, I splurged on a Rolex?
I got this.
As some you of may recall, I've lamented in a previous
post
about how you don't feel comfortable if you don't wash your butt after taking a dump, even if you've wiped. Call me a simpleton, but really, it's one of those things that make like so much more pleasant.
And so, last week I bit the bullet, and spent $14 (well, I had a $30 Amazon voucher) on this little nifty device.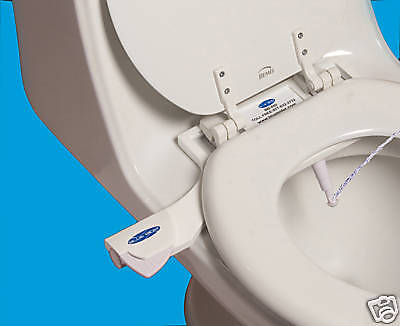 10 mins of tinkering around, and vióla!
I now have a bidet! Best 14 bucks I ever spent.
After you're done with your business, wiped, with a simple twist of the lever, you get a clean squirt into your nether regions.
Yes, life is so much better now that I'm 32.
(And some of you in Malaysia actually think that I lead an exciting life, huh?
)